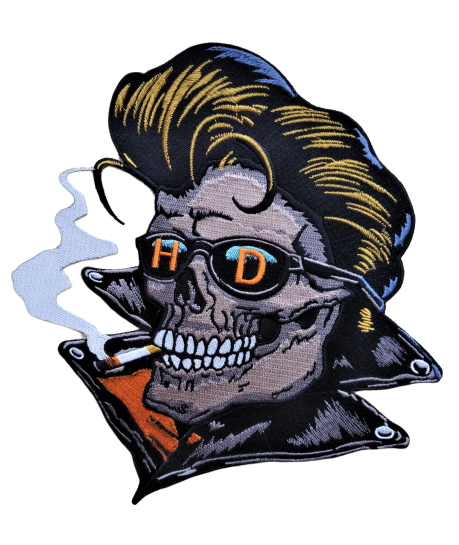 Even the bikers in the Netherlands and Belgium have known where to get their emblems and badges for ages. What better way to show your pride for your club than with a specially-designed club patch? This way, your club gets the look it deserves. Whether it is an emblem for your chest, a logo on your sleeve, or a full-sized patch on your back, we are happy to make it for you in any size and shape. Biker patches can be entirely embroidered or finished with coloured cotton (well-suited for letter patches). Emblems and Badges now offers embroidery on black leather! How much cooler can it get?
SELF-DESIGNED ENGINE EMBLEMS
We would like to receive a design or a logo so that we can give appropriate advice. To help our customers quickly, we use three easy steps:
Send us a design or logo with the dimensions and numbers. You will receive a quote within 24 hours.

After agreeing to the quotation, we make a sample drawing and a trial version of the motorcycle emblems.

We will send a detailed photo of the trial version. After approval we make the rest of the biker patches.
Emblemen-badges.com delivers motorcycle and biker patches within two to three weeks. Urgent delivery is possible in consultation, please contact us.
Below you'lll find an impression of biker and motorcycle emblems that we have made for our customers.
Want to know what we recommend for your Biker Patches within 24 hours? Send us your design, and you will receive a personalised proposal.
LARGE BACK PATCHES

Large back patches (starting from 25 cm in diameter) can also be made individually, so please send us an e-mail with your design for a commitment-free offer.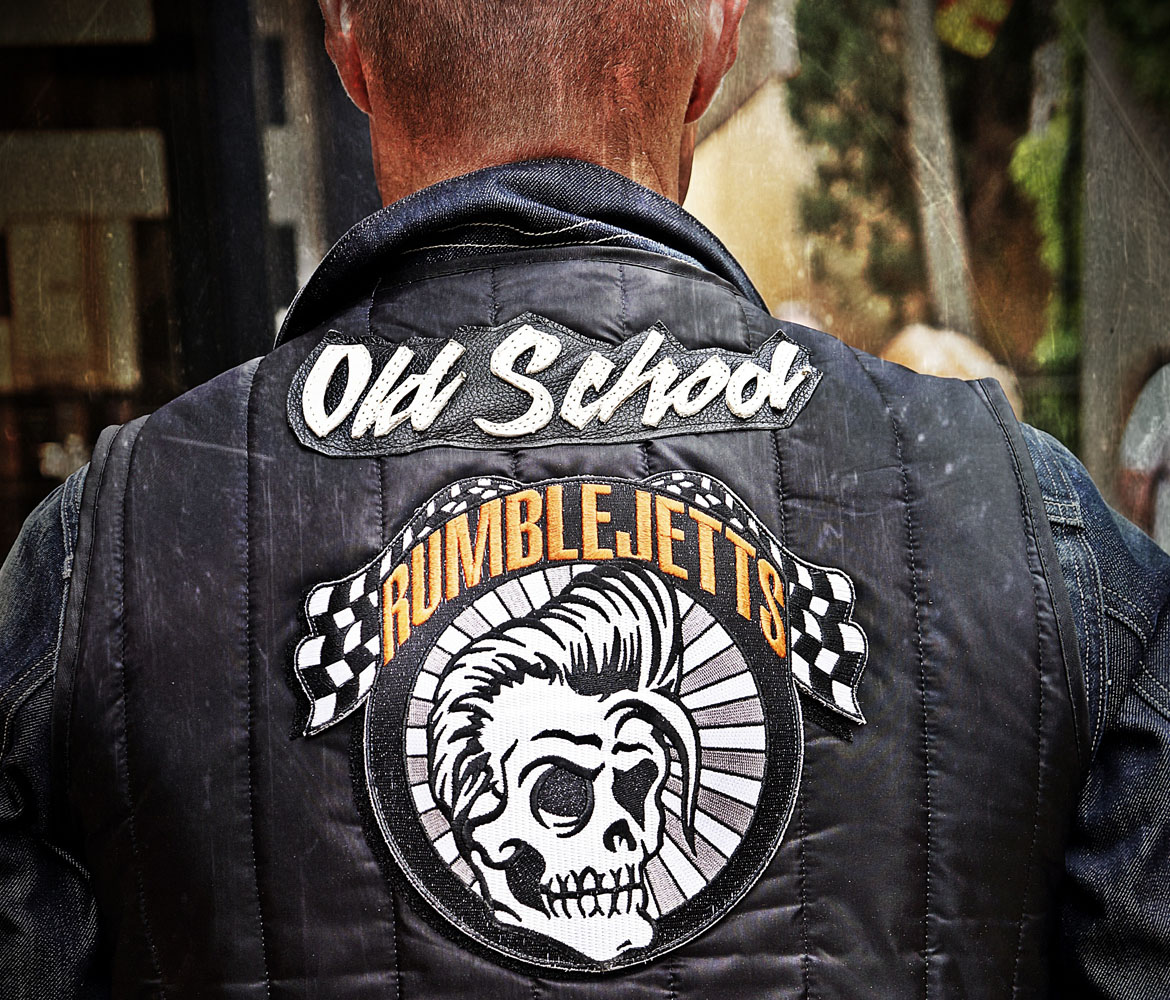 ---
THE ADVANTAGES OF EMBLEMEN-BADGES.NL
We are the experts in making biker patches of the highest quality. In addition, we know better than anyone how to convert logos and designs from motorcycle associations into beautiful (back) emblems.
ABOUT BIKER PATCHES
At motorcycle clubs we often see members wearing leather jackets that contain multiple emblems. Colors of colours stands for the club colors of a motorcycle club. Often this refers to the back emblems of a motorcycle club. A complete backset consists of 3 or 4 parts: a toprocker, bottom rocker and a middle logo where often the logo of the club can be seen. Members often have a number of chest emblems on the front of their jack. Emblemen-badges.nl has already made many of these beautiful sets, but other beautiful biker patches are also from us.
PRICES BIKER AND MOTORCYCLE PATCHES
Emblemen-badges.com supplies the most beautiful biker patches at competitive prices. View our rates page for a handy overview that makes it easy to calculate the total price yourself. The larger the order, the lower the unit price. For more information about the prices, we are happy to make a free quote. We will send this within 24 hours. Different questions or sizes? No problem, let us know through the quotationform or contact us.