Chenille varsity and terry cloth badges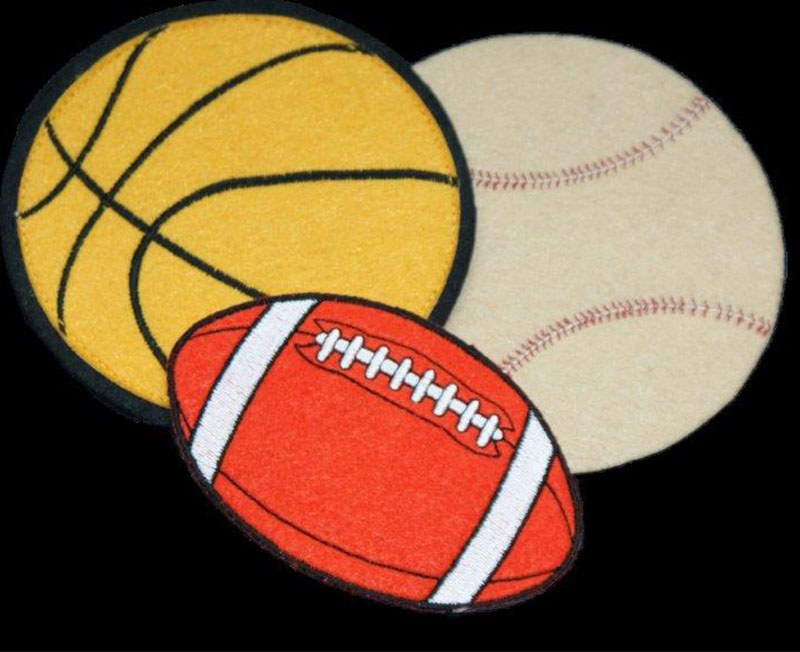 Emblemen-badges.com is the specialist in making terry emblems and felt, also called varsity letters. We make all badges completely customized. When using terry cloth we are limited in making details. In most cases only terry emblems are made in sleek shapes or letters, but there is the possibility to embroider over the terry cloth. Terrycloth emblems can only be sewn on the clothing, iron-on is not an option with terrycloth because the terry would then be pressed flat. Possibly the emblems can be provided with velcro, but this is not recommended because the terry and felt emblems are already quite thick.
Terry cloth and felt emblems of your own design
We tailor all terry cloth and felt emblems for our customers. Making perfect emblems is our passion, every design is different and requires a certain technique. On the basis of a few simple questions on the quotation form, we have a perfect picture of the wishes of our customers and on this basis we also make a unique terry cloth emblem of varsity letters  for you.
Fill out the quotation form and receive a tailor-made quotation without obligation within a maximum of 24 hours.
After we have accepted the offer, we will get started and make the first terry cloth emblem from which you will receive a photo.
If the sample photo is completely to your liking, we make the rest and send the terry emblems or varsity letters.
Emblemen-badges.com has a standard delivery time of two to three weeks. In consultation, urgent delivery is often possible, please contact us!
Options backside
1. Sew on
Sticker layer
Tips!
There are no less than 25 different colors of terry cloth and felt available.
To make a legible letter on terry cloth, the minimum width per letter is 1 cm, this has to do with the large / high loops.
On felt we need 3.5 to 4 mm width of space to embroider a legible letter.
View examples of our terry emblems below. You will also see examples of felt varsity letters and terry cloth letters that we have made.
---
THE ADVANTAGES OF EMBLEMEN-BADGES.COM
We have been the specialist for many years when it comes to producing terry cloth and felt emblems. All badges and varsity letters are of the highest quality and correspond to the design in detail. We assist our customers with advice and ensure that the order meets your expectations. We know better than anyone how we can convert the designs and wishes of our customers into beautiful badges at a competitive price.
Felt letters, or varsity letters, are the well-known letters that are attached to jackets to show which school or association people represent. Consider, for example, the baseball jackets that young people wear in American films. Today, these letters are popular with both athletes and major clothing brands. Varsity letters are also the ideal way for other associations or groups of friends to create recognition and solidarity. We are happy to make custom varsity letters for your association or group of friends!
POSSIBILITIES OF FIBER AND FELT EMBLEMS
Terry cloth emblems can be made in any desired size, there is a choice of 25 colors of terry cloth and felt. Do you want to know more about the possibilities of terry emblems and varsity letters? Please do not hesitate to contact us for advice.
Terrycloth emblems can be ordered from 10 pieces. The larger the order, the lower the unit price. The price for an emblem or a varsity letter depends on how many stitches / loops we need to make it. For that reason, we can only calculate the prices based on the design. Request a free quote from us.