Embroidered patches and badges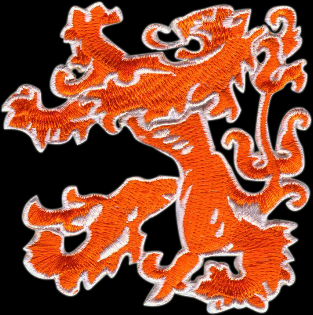 Well what is in a name? Emblems, patches and badges for us no matter what they are called what we think is very important is how they are made. For years, Emblemen-badges.com has been the specialist in the production of beautiful embroidered emblems, patches and badges. With modern and professional techniques we turn every design or logo into a beautifully embroidered emblem. And that is what counts, that you are well advised and eventually open the packaging containing your emblems with a smile on your face and that it exceeds all your expectations. Well then you've come to the right place ;-) we always go for the best result and deliver the highest quality!
If a design cannot be embroidered due to too many details we can weave the emblems in consultation, make them in PVC or combine some techniques. Please let us know specific wishes, we are happy to think along.
Options backside
Sew on
Ironing
Sticker layer
Velcro fasteners
Plastic
Tips!
Standard up to 9 colors
Expansion up to 10 colors possible for a small surcharge
To embroider a legible letter, the minimum width per letter is 3.5 to 4 mm.
We can work with all files.
Use of shadows / color gradients and outlines is often not possible.
The size of the design is decisive in this, so if in doubt, please ask us for advice!
Own design embroidered emblems, paches or badges
Based on a few simple questions on the quotation form, we have a perfect picture of the wishes of our customers and we turn each design into a unique emblem,
Below we give an impression of our produced emblems.
---
ABOUT EMBROIDERED EMBLEMS
The embroidery machine was invented around 1850 and a new era for emblems and badges began. As the name says, with this type of badges we embroider the design on a sturdy fabric.
There is the possibility to embroider an emblem in part or in its entirety. With partial embroidery we use a colored fabric, we have 72 fabric colors and more than 3000 thread colors in stock. The finishing of the edges depends on the shape of the emblem and the back, we are happy to help you make this choice.
PRICES EMBROIDERED EMBLEMS
The prices of our embroidered logos depend on several factors. For example, the exact price depends on the number of badges, the dimensions, the use of color and any other wishes. Using our prices page, the prices are very easy to calculate yourself. Of course it is also possible to request a free quote. Follow the steps below:
Fill in the quotation form and receive a tailor-made quotation without obligation within a maximum of 24 hours.
After approval of the offer, we will get started and make the first emblem of your company logo, from which you will receive a photo.
If the sample photo is completely to your liking, we make the rest and send the emblems.
Emblemen-badges.com has a standard delivery time of two to three weeks. Urgent delivery is often possible in consultation, please contact us.
WHY CHOOSE EMBLEMEN-BADGES.COM
We are experts in making embroidered emblems. These badges are of the highest quality and finished in detail. In addition, almost everything is possible at Emblemen-badges.nl and we are happy to advise our customers to achieve the best result. With our competitive prices, we have been the market leader in embroidered emblems for many years.
OPPORTUNITIES
It is possible to place both small and large orders with us. We also have many options in terms of dimensions: Emblemen-badges.nl makes embroidered sizes from 1 to 50 centimeters. In the table below some properties of embroidered emblems.
POSSIBLE APPLICATIONS
Epaulettes
Embroidered keychains
Call signs
Large emblems
Sport logos
Scouting Insignia
Company logos