Bandanas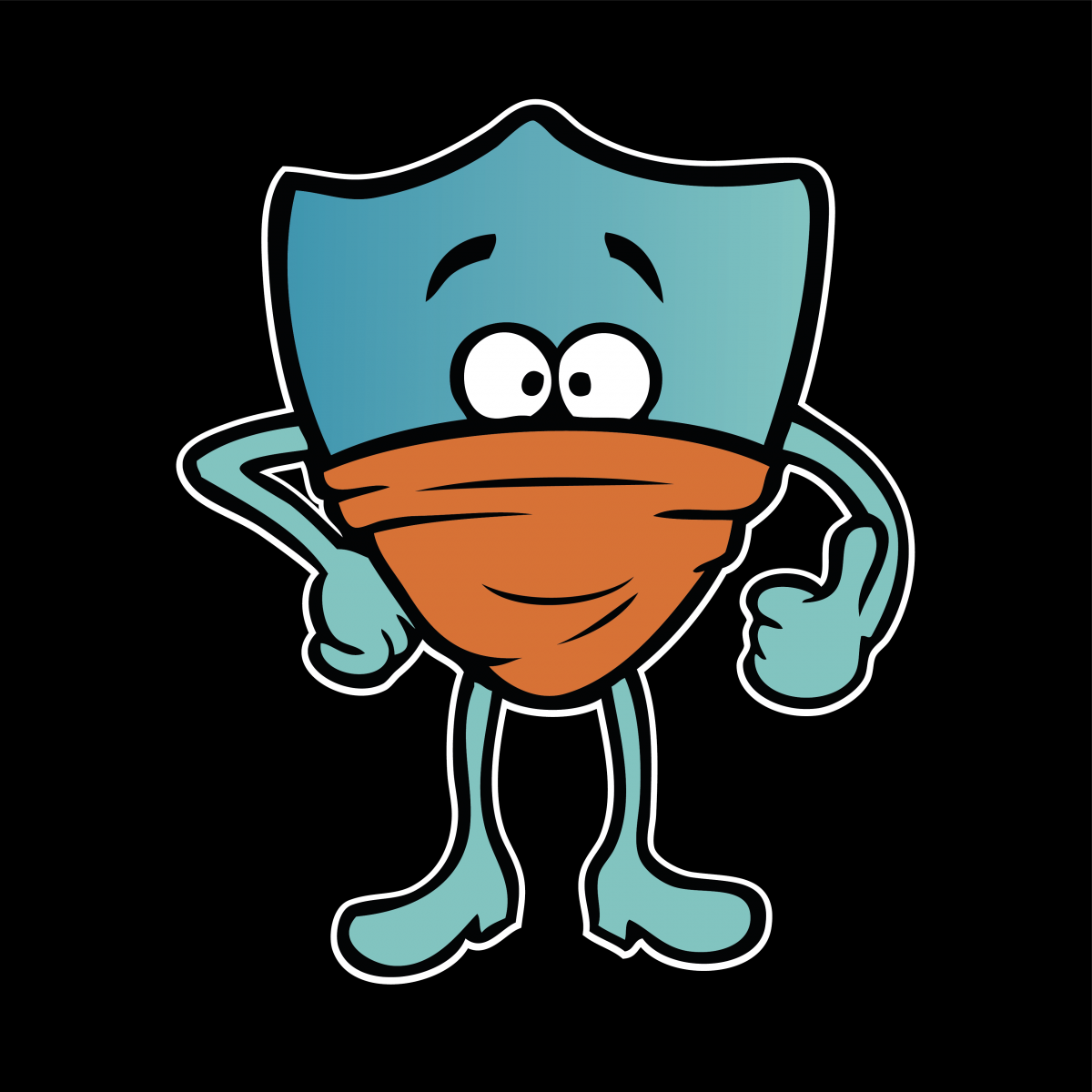 New in the collection at Emblemen-badges.nl is the bandana! In other words, a cloth that can be tied in a number of different ways. As a hairband, scarf, turtleneck, hat, wristband, blindfold, bracelet, facemask and so on. In the summer they offer protection against the sun, for biker and motorcyclists the mouth and neck are covered so that they do not catch dust, athletes use the bandanas so that the hair does not fall in front of the eyes and during fishing they are used so that insects do not enter end up in the wrong stomach. In other words, a bandana is multifunctional and available in various designs or custom made by Emblemen-bages.nl and possibly provided with a personalized card or sticker with your own (company) logo. Ask us about the possibilities!
Bandana or biker collar
For motorcyclists, the motorcycle hood, motorcycle mask or face mask is a must have, it offers protection against wind and weather during a motorcycle ride. The dust from the motor rolls covers the mouth and nose so that you do not suffer from blowing dust or fine sand while driving. In addition, they also protect against the cutting wind. The face masks are very easy to wear under the helmet and available in various prints. Prefer your own design? That is also possible, Emblemen-badges.nl also makes tailor-made bandanas. Fill in the quotation form and receive the tailor-made quotation within 24 hours!
Wear it as a hat ----> but how?
The hat requires some explanation, see the step-by-step instructions below :-)

Custom made bandana
Looking for a design but no idea yet? View our examples on our bandana fabric page or look at the bottom of this page and choose one, if desired we can also provide the designs with your own logo. Is there already a design or do you have a brilliant idea yourself? That is also possible of course! Here is explained how you can deliver the design, then fill in the quotation form and deliver the pdf and then we will make the bandanas completely according to your wishes. Looking for something extra or something special, think of fluorescent colors, glow in the dark or reflection! Ask us about the possibilities.
View some illustrations of bandanas below.
---
ABOUT BANDANA's
A bandana is a piece of clothing that is worn around the head or neck. A tough biker cannot do without it, the same goes for a pirate or ninja! The multifunctional handkerchiefs are available per piece in our webshop, but they are also custom made by Emblemen-badges.com
Material: the multifunctional headband consists of super fine polyester fiber. The material is soft and stretchy and the bandanas are seamless which provides extra comfort
Size: stretch material means that it is suitable for all people, whether you are female, male, child or teenager. The format is approximately 250 x 480 mm. 
Multifunctioneel: wear the wrap however you want; as a scarf, buff, (balaclava) hat, headscarf, hair band, bracelet or face mask. Protect the face and neck against UV radiation, wind and weather.
Various occasions: the scarf is suitable for yoga, jogging in the morning, running, hiking, skiing, fitness, cycling, horse riding, fishing and trekking and motorcycling.
More information or questions? Feel free to contact us or fill in the quotation form commitment-free ofcourse!
THE ADVANTAGES OF EMBLEMEN-BADGES.COM 
For many years we have been the partner for many official institutions when it comes to various products. We translate a design or a logo into good quality bandanas. With advice and samples, we provide our customers with bandanas that match the design in detail. 
PRICES BANDANAS
Curious about the prices of bandanas?
Fill in the quotation form and receive a fully customized quotation within a maximum of 24 hours.
After approval of the quotation, we will get to work and make the first proof of your design.
When the proof is completely according to your wishes, we make the rest and we send the bandanas.
Emblemen-badges.com uses a standard delivery time of two to three weeks. Urgent delivery is often possible in consultation, please contact us.